William Sherwood Fox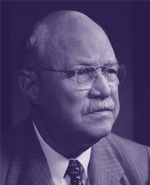 (1927-1947) Invited by Dr. Braithwaite, Dr. Fox came to Western in 1917 from Princeton University as head of the Classics department. He became Dean of Arts in 1919 and was eventually appointed President in 1927. Dr. Fox saw Western expand in three ways during his tenure. The first was through affiliations with colleges in Windsor, Chatham, Waterloo and St. Thomas. In London, the Faculties of Arts, Public Health and Medicine grew steadily, while several new degree courses in nursing, secretarial and library science, business and journalism were established. Teaching music was revived and the French language summer school at Trois-Pistoles began.
In 1943, the Faculty of Arts and Science was created to formally recognize the important role science played within the University. Physically, the campus evolved with the addition of a new library, art gallery and observatory. Public interest in Western also grew as Fox travelled to northern Ontario on speaking engagements and toured the regional counties, meeting people and familiarizing himself with the area's resources. He also wrote articles on plants and fishing for The London Free Press to increase awareness of Western through the paper's broad circulation.