President's Biography
Dr. Alan Shepard, President & Vice-Chancellor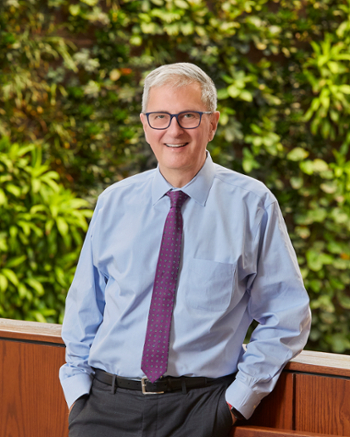 Dr. Alan Shepard is Western's eleventh President & Vice-Chancellor. 
A proponent of organic transformational change within public universities, Shepard has led teams creating several entrepreneurially focused incubators, university-to-industry partnerships, and other efforts to broaden the scope of undergraduate and graduate opportunities. Inspired by his own experience as a first-generation student, he is committed to an inclusive model of education and a multidisciplinary approach to research focused on the public good and solving global challenges.
Shepard's senior leadership experience includes terms as provost at Ryerson University (now called Toronto Metropolitan University) and as president at Montreal's Concordia University. He currently chairs the Council of Ontario Universities. He is a past chair of the Canadian Knowledge Resource Network, past vice-chair of the U15 Group of Canadian Research Universities, and has served with numerous organizations devoted to the arts, health care, philanthropy, and business in Montreal, Toronto, London, and the USA.
Shepard has held fellowships in the humanities at the Folger Library and the University of Toronto. He studied at Cambridge as a visiting student, received a bachelor's degree from St. Olaf College where he was elected to Phi Beta Kappa, and holds a doctorate from the University of Virginia. 
His research has focused on the relationships among spectacle, national security, history and rhetoric in early modern Europe; on the emergence of a culture of scientific discourse in the early modern world of belles-lettres; and on the challenges facing universities today.